Why retail businesses Have to Use POS systems?
A retail POS system can be a great asset for any retail business selling goods or services to the public. While cash registers allow for the simple processing of payments, a state-of-the-art POS platform can help you not only manage transactions, but also track sales, inventory, customer information and purchase history. It's a smarter, faster, and better way for businesses to use the data provided by customers at the point of purchase in order to serve – and market to them – more effectively.
Important POS Features for Retail
Sales history
A computerized POS system for retail allows for detailed reports of customer purchase history in a way that traditional cash registers cannot. It provides instant, point of sale updates of inventory, allowing businesses to stay abreast of changes in stock at all times, and adjust marketing and sales accordingly.
Less hardware
Many POS systems today are on digital, handheld devices like tablets or smart phones. This means that businesses no longer need a central check-out counter, and can have a mobile check-out point servicing customers wherever they are inside the store.
Improved inventory management
POS systems help empower employees by giving them extensive information at their fingertips about inventory and other store features, helping boost their ability to service – and upsell - customers in real time. With such information now only a click or a tap away, employees no longer need to ask for supervisor assistance or go rifling through the inventory by hand.
For instance, at a clothing store, an employee holding a POS tablet can approach a customer and instantly check if the item they're looking for is available in their size, saving them a trip to the stockroom. If the business is part of a chain that is hooked up to a centralized retail POS system, they can instantly search all other branches in the general area to find a store where the customer can find the item in their size, increasing chances of making that potential sale.
Better customer interaction
Digital platforms also allow for greater interaction with the customer after the transaction. With traditional cash registers, the interaction between merchant and customer typically ended at the moment of purchase. With a POS system, the business is able to digitally collect more extensive data from customers at the point of sale, which allows for more effective future marketing and follow-up by way of email, text, and other avenues.
Promotions
For businesses geared towards children, such as toy stores or indoor playscapes, information like birthdays and emails can be collected and used to advertise special offers for birthday parties, discounts, and the like, increasing chances that one-time customers will become regulars.
Considerations Before Moving to a POS System
When considering moving to a POS system, a company first needs to determine their needs. POS systems can manage labor reporting and run advertising campaigns, but if these bells and whistles are beyond your company's needs, then a simple, traditional cash register may be a better choice. This is especially true considering that an advanced POS platform can cost a business far more than a cash register, even several times more, with monthly fees continuing after the initial purchase.
Fees
Credit and debit processing fees can be expensive for business owners, so make sure that the retail POS system you chose has favorable rates.
Complexity
When weighing which system to purchase, it's wise to check how complicated it will be to operate and if there will be a learning curve for employees. In addition, the system may need to be updated quite regularly.
Integration
You also need to find a system that can be integrated with the other software your business uses, such as for accounting. If the systems aren't compatible, you could be in for some headaches.
Security
Security is another major consideration, and one of growing importance for savvy consumers. It is imperative that you find a tested, well-regarded POS system that will protect customers from fraud, identity theft, and other financial crimes and has a service desk that is responsive and capable of solving any hardware problems that may occur.
Reviews of some of the top POS platforms for retail businesses can be found here.
Here are some industry leaders and should be able to meet your retail business' needs:
Shopkeep
ShopKeep is a tablet-based POS system geared towards small and medium retail business, which is currently being used at more than 25,000 points of purchase. It has a simple, customizable, and user-friendly interface that accepts a variety of payment options.
The cloud-based office allows for advanced, savvy tracking of sales, customer, and employee data and they are consistently rated one of the best POS providers in the industry.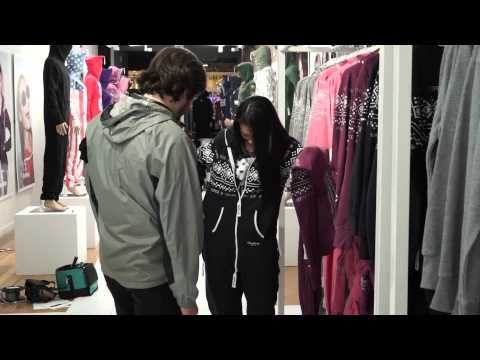 Revel
Though they've only been in business since 2010, Revel retail POS hit the ground running. In 2012 they won "Best iPad Business App of the Year" at the Macworld/iWorld event, in addition to awards from Business News Daily and the SFBT Tech Awards.
The system is geared towards larger retailers, and operate more than 25,000 for clients such as Cinnabon and Smoothie King. Some of its bigger draws are its offline functionality, QuickBooks integration, and remote support. Revel charges flexible monthly subscription fees and offers 24/7 customer support and unlimited data storage.
LightSpeed
LightSpeed Retail POS is geared towards the retail industry and yet has excellent detail. Manage inventory with pre-loaded catalogs and a synced product history both instore and online. Accounting integration with Quickbooks takes only a few clicks. Manage special orders and discounts from your Mac or iPad, and include special touches like branded receipts. Powerful analytics and reporting on customer behavior make it a complete package.