Why Restaurants Have to Use POS Systems?
These days, POS systems for restaurants, bars, coffee shops etc.. are a feature at eateries both large and small, from greasy spoon food trucks to 5-star white tablecloth restaurants. Food service is a hectic, highly-competitive industry where speed and efficiency are of paramount importance and finding ways to tweak your offerings from day to day can be the ticket to getting ahead of the pack.
The best restaurant POS systems need to be able to handle the unique needs of various types of restaurants. For example: There are differences between the features of a POS system for pizza restaurants to those of a POS system for bars.
Crunch the numbers
POS systems for restaurants have taken off in the food service world for the same reasons they're a hit in the retail world – they allow you to track sales, customer information, and purchase history in a sophisticated manner that traditional cash registers can't. They allow restaurateurs to use complicated data gathered from customers at the point of purchase to better plan out their business strategy in real time, determining which items sell best and when, and to which types of customers.
Track inventory
The best restaurant POS systems can also be a boon for tracking inventory and waste management down to the very smallest denominator. This can help restaurants manage their food costs – which can often be the difference between a restaurant becoming a local institution or just another flash-in-the-pan.
A good restaurant POS system can instantly compile information about which menu items and daily specials sell best at which times of the day and with which pairings. For large restaurants that turn over hundreds of guests per service, a POS system can help streamline management of a workforce that can number in the dozens. When you're slammed with reservations every night and have private parties and events to manage on the floor, an efficient restaurant POS system can be a lifesaver.
A tool for wait staff
Like in retail, the POS system can be carried by restaurant employees throughout the establishment. Wait staff taking orders can enter them instantly into the tablets, saving the trouble of reading scribbled handwriting off a leather pad or relying on their memory which sometimes might not be as flawless as they think. The data in the tablet instantly goes back to the kitchen before the waiter leaves the table, increasing efficiency, order time and accuracy.
Improve marketing
A restaurant POS system can also improve marketing, allowing a restaurant, bar, or pizzaria to target customers with reward programs, special discounts and other offerings which can encourage diners to return and improve customer loyalty.
Important Features in POS Systems For Restaurants
At a restaurant, things can go from calm to D-Day in an instant. The best POS systems allow for instant menu changes and discounts that can be updated on all systems instantly, depending on how the service is going.
When it's time to present the bill, a good POS system can quickly divide the check for several diners in all types of ways, helping wait staff keep their blood pressure below volcanic. POS systems include split-second, secure processing of credit card transactions at the table, the entrance, or really anywhere in the establishment. They can turn wait staff into mobile registers handling credit and debit purchases – which make up the vast majority of transactions in eateries.
Security is a growing concern for consumers, especially when handing off a credit card in a crowded restaurant in the middle of a packed dinner rush. POS systems provide extensive encryption and secure logins, helping customers keep their peace of mind throughout the dining experience.
When tax season comes around, a digital POS can help get you past the avalanche of paper and organize your records on earnings, expenses, and labor costs – one of the major headaches of running a food service business.
POS systems also allow for off-site, remote management of the business and its transactions, for the rare moments that a restaurant manager might actually not be at the establishment.
Considerations Before Moving to a Restaurant POS System
Like any major purchase, you're going to want to read up on the reviews, to get a better sense of what you're getting.
You can read our in-depth reviews of major POS systems.
When considering a POS system, an eatery should ask that age old question: how big are we going to be? If the vision is to be a successful food truck and possibly branch out to a second unit years down the road, then you're best off with a POS provider suited for smaller businesses. If you're integrating POS into a chain of large, high-volume restaurants, then a company that offers discounts as the number of platforms increases could be far more affordable.
Considering that most restaurant transactions are cashless, finding the company that provides the cheapest credit and debit processing fees can help cut expenses.
With a large or even a small workforce, ease of operation is important. You don't want to waste time training your staff on a complicated, non-intuitive system, especially if the learning process takes place during the free-for-all of a Friday night dinner rush.
It's crucial that the system you purchase has regular, scheduled updates and a reliable technical support system that can help you with employee training and be a lifeline in real time with any hiccups that may occur.
Whichever system you purchase, it is imperative that you examine how the platform will help cut food costs, manage your workforce, and better engage with customers during and after the dining experience.
Testimonials from Major Restaurants that Use POS Systems
TouchBistro
Touchbistro has consistently been ranked one of the best platforms on the market. It charges based on the number of devices licensed with them, all with the same features and 24/7 customer service and training.
In a video on their company website, chef and owner of "Masseria", Nicholas Stefanelli, describes how the system has helped his home cooking Italian restaurant by combining a user friendly interface and great customer service: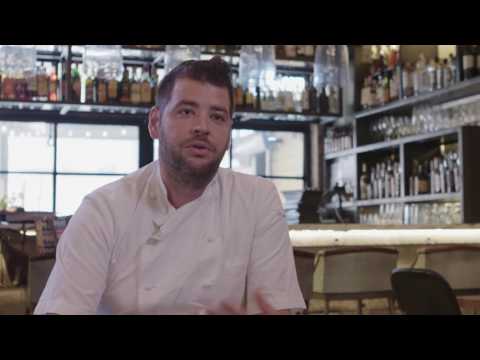 Upserve
Upserve is another industry leader, which in 2016 acquired Breadcrumb POS, a platform designed by former food service employees. In a video on the company website, bartender Kolby Goryl of "The Malted Barley" in Providence, RI describes how the ease of the Breadcrumb POS system frees him up to do what he loves – serving drinks and chatting with his guests. The system is more efficient, allowing him to access the back office from the bar, "cutting the chaos of things" and saving time – a precious resource in a busy brewpub.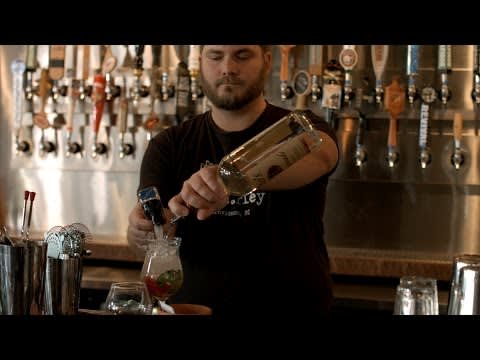 Revel
Revel is a giant in the POS game, and boasts over 25,000 platforms in use by their clients. Geared towards large retailers and major restaurant chains, their clients include household names like Cinnabon and SmoothieKing.
A theme that runs through all of these testimonials is the desire to find a system that not only expedited service and allowed restaurants to better market to and service customers, but also made life easier for staff working in a fast-paced, high-stress industry.
Take a look your own company needs and what the industry leaders offer and you can find a POS system that can help take your restaurant to the next level.